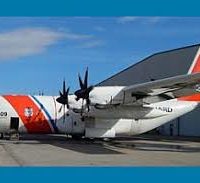 What was supposed to be an alert for the Pago Pago International Airport resulted in the evacuation of schools, day care centers and some residents near the airport.
Tafuna High School, Tafuna Elementary and South Pacific Academy, were directed to leave and were led by police to safe zones.
This happened after 10am, this morning.
Airport Manager Tavita Fuimaono said that they were advised by Faleolo Airport that a Coast Guard plane, which was doing patrols around the Samoan islands, developed problems and was coming in for an emergency landing at the airport.
It's not known exactly where the evacuation orders came from. The airport's understanding is that this was a normal emergency landing, which the airport handles.
Parents of students in the affected schools and daycare centers rushed from their work places and homes when contacted to come and pick up their children due to an airport emergency.
A mother said that she saw Tafuna High School students walking from the school being guided by police to the baseball field area. She said, her children at Tafuna High called her and asked if she heard of a tsunami drill.
Director of Homeland Security, Samana Semo Veavea, when asked about the evacuation said that their department didn't issue any order for schools and daycare centers to evacuate.
He said, the airport advises Homeland Security of any situation and they assess a response. In this instance, the aircraft was making an emergency landing and the airport responded. "There was no need for an evacuation," he said.
As it were, according to Airport Manager Fuimaono, the Coast Guard plane landed safely without incident.
Around 10:30am, Homeland Security gave an all clear for students to return to class.
Parents of students attending South Pacific Academy were advised in an email from the school that SPA had an emergency evacuation today due to an aircraft needing an emergency landing at Pago Pago Airport.
The email, which was sent out after 11am said, "All Students are accounted for and in good health. Once we received the "All Clear", students gathered at the center of the school, on the grass, for attendance and was released back to their classes once we had 100% accountability. Security also went to each class and verbally received confirmation of accountability and or incidents at 11:00 am. SPA is all clear and school has resumed daily classes once again."
Photo: Image shows a C-130 aircraft like the one that made an emergency landing at Tafuna. This is not the actual aircraft involved.