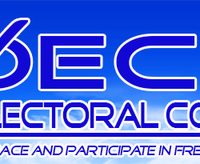 Eligible voters for the Vaimauga 3 electoral constituency, who have not registered, will now be able to register online for the first time ever.
They have been advised to register online using the Samoa Voters Portal on their mobile phones or any electronic devices.
"The voters were told if they couldn't make it to the ongoing Door to Door registration work for Vaimauga No.3, they can now check their eligibility and apply using the SAMOA VOTERS PORTAL on their mobile phone or computer."
The Office of the Electoral Commissioner started voter registration for eligible voters in the Vaimauga constituency on January 11. The election is to fill the vacancy created by the death of Member of Parliament, Tapunu'u Niko Lee Hang in November of 2022.
The OEC advised eligible voters of the district, who have yet to register to vote, to tie a white cloth in front of their residence to indicate that the registration service is required.
Tapunuu was the elected representative for Vaimauga for five consecutive parliamentary terms, before he died 29 November last year, a day after returning from New Zealand where he underwent treatment.
He was a former Cabinet Minister and a member of the Human Rights Protection Party.