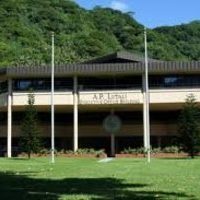 ASG personnel will be attending, from Tuesday to Thursday this week, training conducted by the Graduate School USA. This is with funding support from the Department of Interior and in conjunction with the American Samoa Territorial Audit Office.
Topics covered include:
Assessing controls for government employees
Assessing controls in performance audits
Ethical decision making for government employees.
Each day will be an 8-hour course, and participants will receive 8 CPE credit for each completed course. The first two controls courses are linked; participants must attend the first to join the second course.
The third course on ethics is independent and could have a much larger audience.
The Governor's Legal Counsel, Terry VanEaton, will serve as a local resource to support the training delivery.
Acting Governor Talauega Eleasalo Ale will deliver the opening remarks on the first day and Attorney General Fainuulelei Falefatu Alailima-Utu will open the Ethics Officers' training.