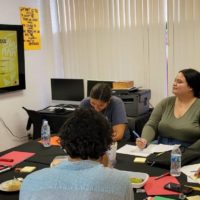 This weekend, the American Samoa Alliance Against Domestic and Sexual Violence will be hosting a summit both online and in-person at the ASCC Multi Purpose Center.
The focus of the Pre-Summit will be on Youth Mental Health.
Play Audio
Marilyn Ho Ching.
You can access more details, including a QR code, at the Alliance's Facebook Page.