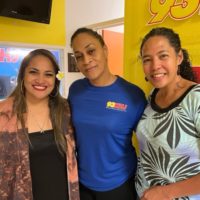 There is another activity for the youth this summer, just before school starts…The ABLE Art reach.
ABLE, the Agency for Better Living Endeavors, is putting on a series of workshops to lead up to October's Mosooi Festival.
The Art reach will span different crafts like painting, photography, traditional dance and Samoan Laei.
ABLE Board Member Devynne Fuga explains.
Play Audio
ABLE Moso'oi Festival of Arts is made possible by funding through the National Endowment of the Humanities (NEH) ARP Act through its local affiliate, American Samoa Humanities Council – American Rescue Plan Act Term grant program.