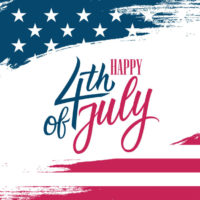 As the territory heads into a long weekend, Congresswoman Uifaatali Amata issued the following statement for Independence Day—
"Happy Fourth of July, and enjoy the holiday weekend with friends and family! Independence Day is the annual celebration of nationhood for the United States, and the ideals of freedom that the entire country holds dear. It is celebrated nationwide traditionally with fireworks, parades and parties."
"For our islands, the Fourth of July emphasizes our strong connection to the Armed Forces, including many military families and many veterans. A special thank you to all the many men and women from American Samoa serving in the military, stationed in the U.S. or at key locations worldwide. We honor your service and sacrifice. God bless you all on this Fourth of July."
In declaring Independence Day, Monday, July 4th, 2022, as a holiday in American Samoa, Governor Lemanu Peleti Mauga said that Independence Day is a time to commemorate our Nation's birth.
"I encourage you all to take time this weekend to reflect on the many freedoms and liberties we share, but also the price of those freedoms."
"Thank you for all of your hard work and dedication. Have a safe and enjoyable holiday weekend. Happy Independence Day!"
All ASG offices will be closed and normal activities will be suspended Monday. Employees working that day will be paid holiday pay as prescribed by law.
It's also a public holiday for federal agencies, so the Post Office will not be open.
The banks are closed and most businesses are also closed.
StarKist Samoa is also closing for July 4th.