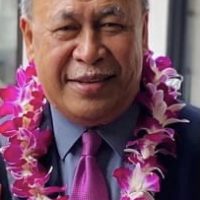 Governor Lemanu Peleti Mauga's choice for Director of the Office of Public Information/KVZK-TV, Aoelua Solomona Aoelua was rejected by the Senate today.
There were 8 votes for Aoelua, two short of the number required to confirm him. Seven senators voted against his confirmation.
Senators did approve Dr Misipati Salanoa as Director of the Territorial Energy Office by a vote of 14-1.
They also confirmed 14-1, Lisa Tautalatasi Tuatoo as Director of the Office of Disaster Assistance and Petroleum Management.
Her confirmation hearing was held this morning.