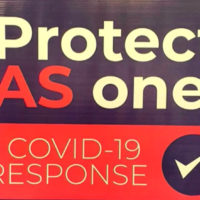 The Dept of Health is reporting a decline in Covid vaccinations for the month of November, compared to previous months.
DOH Epidemiologist, Dr. Aifili John Tufa said at Monday's Covid-19 Task Force meeting that vaccinations for the month was at 1,530 the as of November 22, the lowest number of shots administered in the past 6 months.
66.6 percent or 33,158 individuals are fully vaccinated, 70% had had their first dose and 21.3% have not had any shots. The remaining 8.6% are under 5 and ineligible for Covid vaccination.