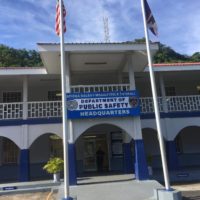 A 19 year old man is to appear in District Court this morning in connection with the death of a Vietnamese national who had gone missing a week ago.
Police sources tell KHJ News that the Vietnamese had disappeared week before last but was only reported missing last week.
His body was found in a home in Vaitogi. It's suspected that he was stabbed.
No information was available on what may have triggered the alleged killing.
Police arrested the suspect Friday and detained him at the Territorial Correctional Facility to await charges and an initial court appearance this morning.