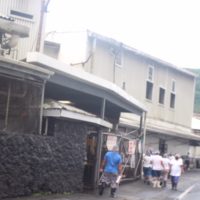 US House Ways and Means Chair Richard Neal has included (in the Democrats' budget bill) a major new business tax credit for the territories that could help Starkist and small businesses in American Samoa keep jobs and even grow. KHJ Washington corr. Matt Kaye reports—
The proposal was outlined by Chief of Staff for the House Joint Committee on Taxation Tom Barthold during a Ways and Means markup of the Democrats' giant social spending bill…
Play Audio

 
But Virgin Islands Delegate Stacey Plaskett who worked on the proposal, quickly corrected Barthold on the small business wage ceiling…
Play Audio

       
…meaning even more good news for island companies like Starkist and smaller businesses… 
Congresswoman Uifa'atali Amata Radewagen—
Play Audio

       
…which Amata says is separate from the American Samoa development tax credit which needs to be extended in separate legislation.
And the latest business credits, plus up to 140 (M) million in LBJ Hospital replacement funds also in the Democrats' massive 3-point-5 (T) trillion-dollar Biden social spending bill, are not guaranteed.
 
Some moderate Democrats, including West Virginia Senator Joe Manchin, oppose the size and scope of the bill.  Amata says she was to meet with Manchin's staff to urge he preserve those items key for American Samoa.