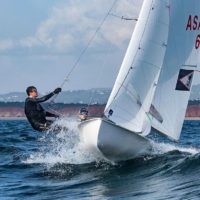 Team American Samoa's sailors, Tyler Paige and Adrian Hoesch, are vying for a chance to advance in their event.
They came in 16th and 17th in their last two races in the Mens Two Person Dinghy out of 20 competitors.
ASNOC President Tuiaana Ed Imo reports from Tokyo that Tyler and Adrian performed  their best. Their next competition is on August 2.
Runner Nathan Crumpton is competing today at 11:35 in the mens 100m.
"We are heading there for his competition," said Tuiaana.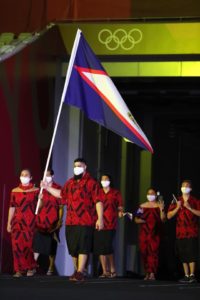 Weightlifter Tanu Jungblut will have his first competition, the 109 kg on August 3.
Meanwhile swimmers Tilali Scanlan and Micah Masei head home tonight after their preliminary races.
"Everyone is doing fine considering consistent testing and the rise of Covid cases here," said Tuiaana.
Fiji's Sevens Rugby Team has won gold in the men's competition and their women's rugby team has claimed the bronze.