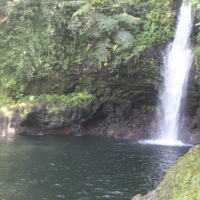 Sunday trading has been opened up in Samoa by the Faatuatua I le Atua Samoa ua Tasi government of Prime Minister Fiame Naomi Mata'afa after less than a week in office.
 
Samoa Observer reports it's just one of sweeping relaxations to State of Emergency restrictions on Sundays which includes restoring usual operating hours for inter-island ferry trips and relaxing trading restrictions.
 
This comes more than a year after the SOE was declared by the Human Rights Protection Party of former Prime Minister Tuilaepa Sailele Malielegaoi which introduced sweeping COVID-19 restrictions including border closures.
 
The new changes to the SOE are included in a cabinet directive following a meeting on Friday, July 30 and allows the reopening of early Sunday markets from 4am till 9am.
 
All retail and gas station operations which currently can only open at 3pm can now open from 12pm Sundays.
 
Ferry travel between the main islands of Upolu and Savaii return to the normal sailing schedule seven days a week and Sunday swimming in public beaches and waterfalls which had been prohibited is now allowed.
 
According to the directive talks are underway with the American Samoa Government to resume weekly ferries and flights and allowing permit travel between the two Samoas.
 
Talks with the Government of New Zealand to implement a travel bubble will be initiated by the Ministry of Foreign Affairs and Trade.
 
The new changes will start Monday, August 2 and the SOE has also been extended until August 29.