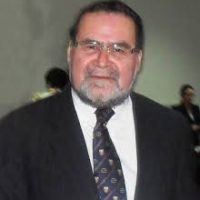 The Samoa Supreme Court has warned against witness tampering at the hearing of election petitions for the Falealili 2 electoral constituency.
Samoa Observer reports Justice Vui Clarence Nelson said the court had been advised that some people in the court room were leaving and telling witnesses outside what was being said by witnesses inside.
He stated the court is able to continue without the public but is reluctant to do so.
He cited section 141 of the Crimes Act which makes it an offence to attempt to pervert the course of justice and anyone caught interfering with witnesses will be locked up.
Fa'atuatua i le Atua Samoa ua Tasi (F.A.S.T.) candidate Veletaloola Fuimaono Avauli is challenging the April General Election victory of the Human Rights Protection Party member incumbent Fuimaono Teo Samuelu.
He faces eight counts of bribery and treating but he has also accused the petitioner of five counts of corrupt practices.
One of the first witnesses testified that he has moved away from Utulaelae Falealili to avoid being penalized by the village for being a witness against Fuimaono.
He said he was one of some 20 untitled men from his village who attended a meeting held at the home of the HRPP candidate in Fagalii where he received $20 tala and drank alcohol.
In another sworn affidavit, the witness said Fuimaono committee members took him to HRPP headquarters where the candidate told him that filing a complaint against him was not right as the meeting at his home was to discuss the proposed new road at Utulaelae village.
According to the witness, apart from $50 he received from Fuimaono at that meeting he was also given more cash by other committee members.
The witness insisted that there were no discussions about the roadworks in Utulaelae during the meeting at Fagalii in February and it was for campaign purposes.
The hearing continues today.