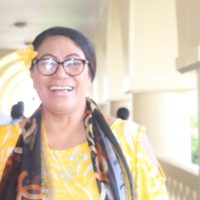 The Chief Executive Officer of the Ministry of Justice and Courts Administration, Moliei Simi Va'ai, has denied that secret meetings were held by the Samoa Judicial Commission over a complaint by the Human Rights Protection Party about the Chief Justice and some judges of the Supreme Court.
 
Samoa media reports that speaking in her capacity as Secretary of the Commission on Wednesday, she confirmed that the Commission has met twice, Tuesday 13 July and Thursday 15 July.
 
She said that there have been widespread media reports as well as social media comments about such secret meetings.
 
The secretary of the HRPP, Lealailepule Rimoni Aiafi, had written to the Commission complaining about recent decisions that allegedly show "incompetence" by the CJ and other members of the judiciary.
 
Va'ai said the commission is planning to meet again before the end of the month.