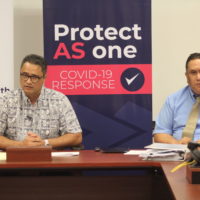 American Samoa's vaccination numbers are still not at the level that health authorities say would adequately protect the territory if COVID-19 were to make its way here.
Task Force Chairman Lt. Governor Talauega Eleasalo Ale and the group's medical team are again appealing to those who have not already been vaccinated to do so.
The latest figures provided by the Dept of Health's epidemiologist Dr. Aifili John Tufa put the number of people with two shots (or fully vaccinated) at 21,893 or 59.3% of the population and those with at least one shot totaling 24,856 or 67.3% of the population. Dr. Tufa says that coverage needs to be higher.
Play Audio
There's a push to get the vaccination numbers up to the targeted level before the end of repatriation flights at the end of July.
Rather than saying that the border with Hawaii will be opened in August, the Task Force chairman said it is more accurate to say that August is when Hawaiian Airlines will resume taking charge of flights between Honolulu and American Samoa. This is as opposed to the current operations where the government is in charge of charter flights.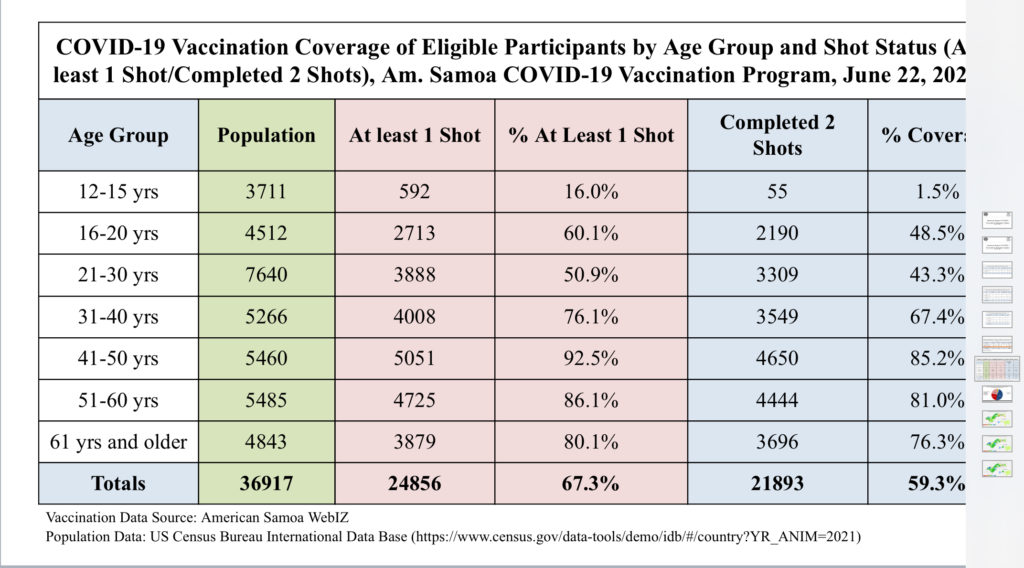 Lt. Governor Talauega said the Task Force is still reviewing procedures pertaining to COVID-19 tests, quarantine and other such requirements because there is still a need to keep the territory safe while the virus is still prevalent.
They are also still in discussions with Hawaiian Airline. However, at this point they have not yet determined a date for the start of Hawaiian Air flights. He said that when these details are set they will make an announcement.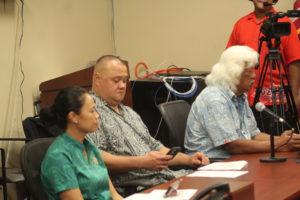 The Task Force Chairman said while Hawaiian Air will be in charge of ticketing there will still be restrictions on who can travel to American Samoa.
He said, "We will not allow tourists or people in transit to other places. These flights will strictly be for American Samoans and those authorized by the government to come here."
In the meantime, today is release day for some of the travelers on repatriation flight #6 which arrived Saturday. Those released from quarantine today are the travelers who are fully vaccinated of which there were more than 150.
The remaining unvaccinated travelers have to spend 7 days in quarantine and are scheduled to be released on Friday.
249 travelers were on Saturday's flight. Another Medicaid charter flight is still set for June 24th. This flight will arrive without any travelers from Honolulu and will take Medicaid patients and others to Honolulu.
The last two repatriation flights from Honolulu are on July 9 and July 29.