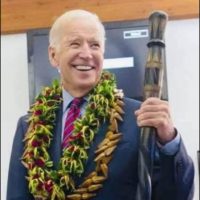 Congresswoman Uifa'atali Amata provides a brief history of Juneteenth Independence Day, a new federal holiday being observed for the first time today.
She says this day of freedom from slavery has been celebrated for years and recognized by Congress with prior resolutions, but is for the first time this year an official national holiday.
The bipartisan bill S. 475, the Juneteenth National Independence Day Act, was passed by Congress designating a legal national holiday and signed by President Biden.
On June 19th, 1865, news of the Emancipation Proclamation finally reached the last known place practicing slavery in the United States, over two and a half years after President Abraham Lincoln issued the historic Emancipation Proclamation on New Year's Day of 1863.
"In the United States, we are known for celebrating freedom, and we celebrate this important day together," said Congresswoman Uifa'atali.
"This day is a reminder of the day the American ideal of freedom became reality for some. From this day, they too shared the possibilities of 'life, liberty and the pursuit of happiness.' It's a time in history that offers many lessons, including heroic examples from former enslaved people and abolitionists. In 2021, we go forward in unity as a nation celebrating freedom for all, and guarding our freedoms for the next generation."