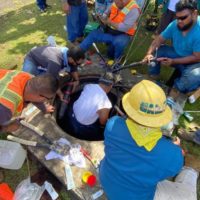 The cause of this morning's power outage is a phase to phase cable fault on the 34.5KV Transmission line and the failure of the SCADA (Supervisory  Control and Data System) for the Salata plant which occurred almost simultaneously.
The outage which occurred at 7:48am affected all of Tutuila island.
ASPA CEO Wallon Young explained that the PLC (Programmable Logic Controller) for the SCADA System has failed beyond repair,
so a replacement PLC was ordered on Friday afternoon.
In the meantime, the Satala Power Plant is on 100% manual operation.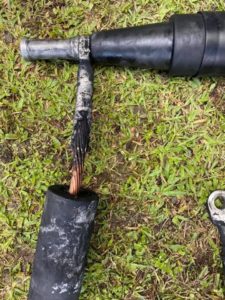 Power was restored to different parts of the island at different times.
SATALA FEEDERS
Feeder-8 – from the Satala plant to the LBJ Hospital area – was restored first at 7:50 am
Feeder-3 and Feeder-1 were restored next at 7:51am and 7:57am then Starkist and Feeder-4  at 8:02am.
TAFUNA FEEDERS
Feeder-11 was restored at 8:23 am, followed by Feeder-9 at 8,28am
Feeder-7 and Feeder- 5 were restored next at  8:35am and  at 8:40am.
Feeder-10 and Feeder-6 were re-energized at 8:47am and 9:00am.
ASPA sincerely apologizes to its customers for the unplanned outage and any inconvenience caused.