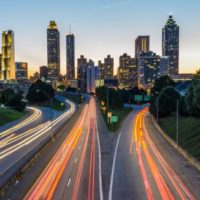 Ten local high school students will be studying different modes of transportation engineering this summer.
They have been selected for the 2021 Pacific Summer Transportation Education Program (Pac-STEP).
The program is funded through the US Dept. of Transportation Federal Highway Administration and is specifically for the territories.
Usually four students are selected to attend a host university to learn about and visit sites that deal with transportation engineering. However, due to COVID-19, the Dept. of Public Works (DPW) has decided to conduct the program virtually and has picked ten students to participate.
The University of Hawaii-Manoa will be conducting the tutorials in a pilot program for the territories. The students will take classes over 4 weeks at the DPW conference room.
Tanya Aab of DPW said the opportunity was publicized to all government and private high school students. To apply, they had to submit an essay and fill out an application form.
The ten students selected for this year are:
Julia Laing, Francis Vaofanua and Joymer Caloyloy of Tafuna High School
Katherine Kim of Manumalo Academy
Nuutofi Faauliuli, Jadelyn Toma and Dorrin Tuisamatatele of Fagaitua High School
Michael Sun of South Pacific Academy
Baelin King of Faasao Marist High School
Daniel Wang of Pacific Horizons School