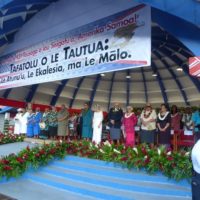 Governor Lemanu Peleti Mauga delivered a first for a Flag Day address.
Play Audio
Lemanu said  he heard Senate President Tuaolo Manaia  Fruean's deep bass during the hymns for the  Flag Day ceremony at the Fagatogo Pavilion,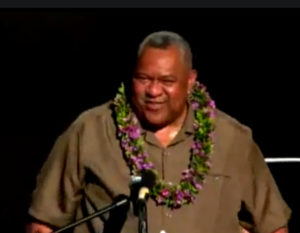 And after he sang Tuaolo asked him, "How was the bass?"
The governor said the question was like a challenge and he didn't want Tuaolo to think he couldn't sing.
His rendition of "This is The Day," he said, was on behalf id the younger generation to thank the older generation.
In his Flag Day address, the governor welcomed home returning residents on repatriation flight #3 which arrived yesterday.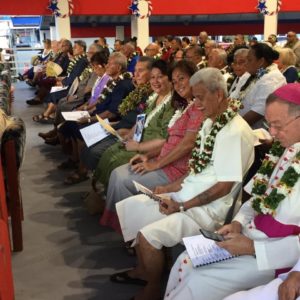 He said while the travelers now in quarantine couldn't  be at the festivities, he was grateful they would soon be reunited with their families.
Lemanu thanked Lt Governor Talauega and the Covid-19 Task Force and all those involved in the repatriation effort here abd in Hawaii.
More than 600:residents have returned home on the three flights so far.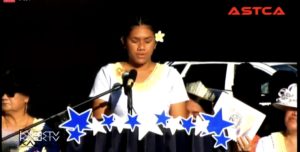 Lemanu said the government remains vigilante in protecting  American Samoa from Covid-19. He pointed out that children  under 16 cannot be vaccinated for coronavirus so it's important that parents get their shots to protect their children.

"Flag Day, said Lemanu, "was a time to be thankful for the wise ancestors who made the decision to place our islands  under the care of a nation that has brought so many blessings to American Samoa."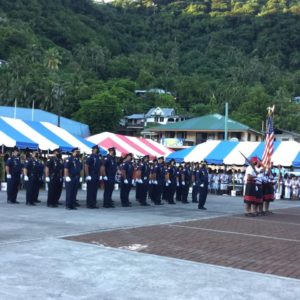 He noted  these were unprecedented  times for. the territory . having received an abundance of federal money like stimulus payments, tax refunds and other federal benefits.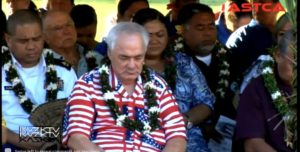 But he was worried about the challenges StarKist  is currently facing not being able to meet production levels because it didn't have enough workers.
"People are not going to work as they're receiving this money," Lemanu lamented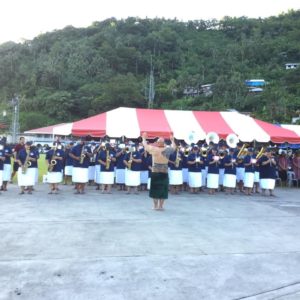 According to the Governor, some of the production work for StsrKist Samos  is now transferred to other countries.
"This negatively impacts the territory's  economy": he explained.
He said he's worried that after this money dries up and people return to the cannery to look for work they can't find any jobs because some of the production has been moved elsewhere.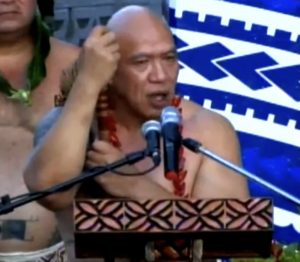 Lemanu urged that people follow the example of the ant.
Work continuously during fine days and store up for stormy weather.
Photos: Screen shots KVZK-TV & Leua Aiono Frost