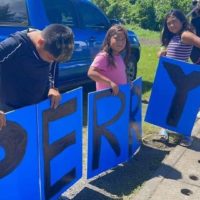 The territory rolled out the welcome mat for the third repatriation flight from Honolulu this afternoon.
Hawaiian Airlines Flight 927 touched down at Pago Pago International Airport at 12:45 pm with 224 passengers.
The travelers some of whom had been up since the night before unable to sleep due to the excitement of coming home, disembarked and made their way into the decorated aiga buses and vans waiting to take them to the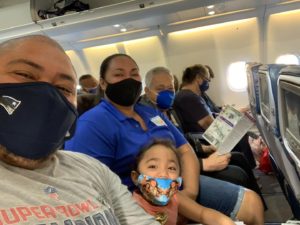 Tradewinds Hotel.
There were a handful of dialysis patients among the group. One couple were returning home from Taiwan after more than a year.
This is the first repatriated group to be quarantined for just 7 days.
The original group that arrived from Hawaii on February 1st stayed in quarantine in February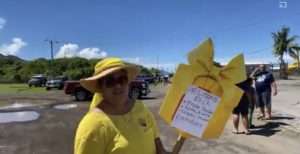 From the airport to the Tradewinds Hotel, grandchildren, children, parents, spouses,relatives and friends lined either side of the road with banners and signs to welcome the travelers.
Some church groups like Matuu/Faganeanea EFKAS were dressed in their yellow funky town colors with a bright sun color welcome home banner and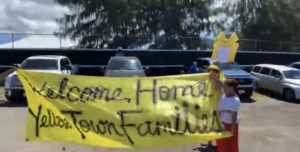 The whole Repat#3 Group is staying at the Tradewinds.
There were plans to have some stay at the Catholic Church Center at Fatuoaiga but a DOH official said the hotel accommodation was enough for everyone.
Dr Beth Lauvao traveled with the group from Hawaii and she is joined by Dr. Cecilia Ala'ilima and Dr. Fiona Trail at the quarantine venue.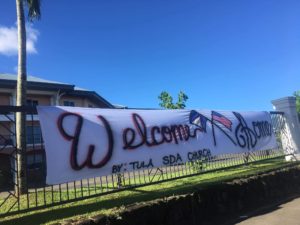 They have overseen the local quarantine operation from Day 1.
Reports from Dept of Health and airport officials said the check-in and screening of the outbound travelers that departed on the return flight also went smoothly.
Malo le Malaga manuia everyone, and good job to everyone who made Repat#3 a success.