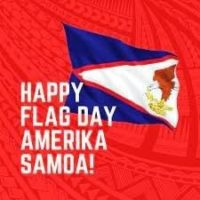 There will be no Covid-19 vaccination clinics tomorrow, Friday, April 16 and Monday, April 19.
Director of Health Motusa Tuileama Nua who left today for Honolulu, said earlier today, "We are supporting the Governor's Flag Day Initiative and will stand down on these two days."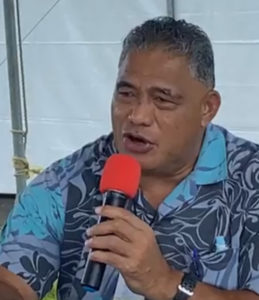 All DOH clinics will be closed. COVID-19 Vaccination Clinics at Tafuna Health Center, Lee Auditorium and EOB will reopen Wednesday and Friday April 21 and 23, from 8am – 3pm.
The Tafuna Dental Clinic will remain closed until further notice. For vaccine concerns, please call 219,
DOH apologizes for the inconvenience and wishes everyone a Happy Flag Day celebration.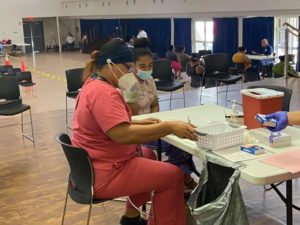 During Director Motusa's absence from April 25 til May 31st, Deputy Director Fara Utu will be Acting Director of Health.