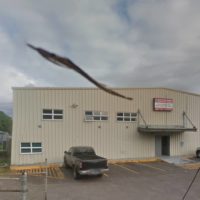 Seven companies submitted bids for the Taputimu Vailoa road which has been awarded by the Chief Procurement Officer to,p Silva Group.
The Source Evaluation Board (SE) had recommended Paramount Builders for the job.
The names of the bidders, information on the review of their proposals by the SEB and the board's recommendation to the CPO are revealed in documents obtained by KHJ News.
The companies that bid for the project, IFB -091-2020 Route 004 Road Reconstruction were CTC, H&H Inc, Paramount Builders Inc, PJ Corporation, RM Construction, Silva Group and Tony's Construction.
The SEB reviewed the bids at an initial meeting on January 27 and after discussing the bidders' costs, submission of required forms, current projects and key personnel and equipment, decided to focus on the four lowest bidders: PJ Corporation, H&H Inc, CTC and Paramount Builders Inc.
The documents do not give the bid amounts.
The board did a further review and discovered that PJ Corporation and CTC failed to provide and complete documentation required in the bid documents.
Under preparation of bids, the bidder must supply all of the information required by the proposal forms and specifications and must execute all required forms, bid schedules and solicitation provisions contained in the solicitation as part of the bid.,
The SEB also looked at the performance of PJ Corporation, CTC and H&H on past construction projects and compared the scale of the Taputimu Road job to other construction jobs done by the companies. The board also reviewed the companies' personnel and equipment.
The SEB met again on February 10 to review the bids and unanimously voted to recommend to the CPO Chief that Paramount Builders be awarded the contract for the Taputimu Road project in the amount of $7,377,557.
Members of the SEB were Laupule Tilei, Fa'alava'i Taase, Uaealesi Doris Supelii, Estela Rubin and Alofa Tanuvasa, all of the Dept of Public Works.
CPO Ti'alemasunu Dr Mikaele Etuale had said that he would explain his reasons for giving the contract to Silva yesterday however he has yet to do so.