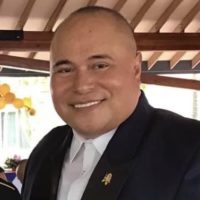 The Communications Division of the Governor's Office is moving to centralize all government news and information regarding upcoming and current events in ASG.
The division is called GOVNET COMMS.
Chief of staff Tuimavave Tauapai Laupola has written to all directors in a March 30 memo, sayin "In the spirit of practicing good governance, our due diligence to being as transparent as possible will keep American Samoa and her citizens informed about the Administration's progress.
"Directors will assign a representative to serve as a Public Affairs Officer (PAO) for their respective offices and have their names submitted for inclusion in the ASG Communications and Public Affairs Group (CPAG).
The Chief of Staff said an initial meeting is forthcoming to layout initiatives and expectations of CPAG at a later date.