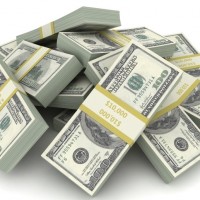 Vice Speaker Fetu Fetui has drawn attention to the rapid increase in remittances going to Vietnam and has called for laws to control money flowing from American Samoa to foreign countries.
Commenting on a report by the Office of Financial Institutions, he said there should not be more than 20 Vietnamese residing in the territory from the year 2000 to this year based on quotas set under immigration law.
The OFI report put the total amount of transfers by money service businesses between March and June 2020 at $3.3 million with Vietnam at #4 on the list of recipient countries with $127,739 remittances for that time period.
The Vice Speaker said while the money belongs to those who earned it, the Fono should be concerned that all that money is flowing out of the territory. He also said it's quite possible the senders are business operators who don't have bank accounts but are using money transfer businesses to send money to their countries. He advised that the Fono explore how to address this.