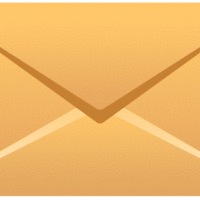 As domestic violence fueled by alcohol and drugs increases, so is the need and demands for victim shelters and for the homeless.
Contrary to the belief there are no homeless people in Samoa, that attitude is proof many believe that domestic violence is accepted, tolerated and normal enough, that the abused will never leave or seek shelter from elsewhere.
Families abandoned by their spouses or partners are cast adrift. Many mothers who have no roots in American Samoa are ignored or oppressed by the inlaws/ sponsors which forces them to seek other places to live. Most of these mothers have immigration issues, no employment skills, lack education and no money. Despite the silent destitute situation they are threatened their children will be taken away from them.
From one family or village to another they wander. As expected these openings are short lived, the welcome eventually wears out. Too many mouths to feed, occupy space, demands and needs increase.The victims are incapable to fulfil the domestic expectations to pay for their keep. Meanwhile the dead-beat parent that abandoned them has cut loose from the family responsibility.
Right now DHSS realities is they lack the funding or attention to increase their capacity or capabilities. DHSS shelter facility have been maxed out at every turn. For the past 8 years, with that understanding, there has been no attention focused here. The current original structure is over 60 years old and has only grown a wire fence. There is a Homeless HUD-building that spent more time under construction and maintenance last year than its worth.
I hope the Dir. of Department of Human & Social Services will be able to justify some of the 12 million funding, for a Supplemental Shelter Initiative to mitigate the displacement and uprooting of children and families during the social stresses of the COVID-19. Their office should be able to provide the data driven info. Data on those turned away due to unavailable space should be included.
Look at the increase of domestic and sexual violence enhanced by drugs and alcohol abuse. Reported abusers are the heads of the households, brother in laws, uncles, sons in laws, bread providers.
Looking at the domestic violence alone, the battering of women/mothers have become more brutal and more viscous. Social substance and alcohol abuse altercations/assaults have become more deadly with stabbings towards the neck, throat or torso.
Do we really believe these repeated social alcohol and drug violence are kept at the park, beach, friends home or the vehicles they drive in? The violence spills right back into the homes. Except the perpetrator has armed himself with justification for the brutalizing of the partner waiting at home.
The victims that are seeking shelter are mostly battle worn down and suffering. They have teenaged children and babies. They are not honeymooners.
Reaching out for help is the last straw for victims to escape with ragged dignity, sense of pride or direction.
When a mother looses her covering or protection which is her partner, spouse or family, she and her children become the easy targets for predators or exploitation.
Before it was the mother who would leave the home to seek protection and shelter. Now they are beginning to leave with huge families.
I must say as I stare at all those wonderful newly built fale's at the Faga'alu and Suigaula Park and the millions of dollars buildings that were quickly constructed in Tafuna in less than one year, It is obvious, the leadership were either ignorant, ill informed or were in denial that homelessness does exist in American Samoa. Hopefully some of that $75 million unspent Cares funding or some of the millions of COVID funding can assist with the building of shelters to accommodate at least 20 families or 50 singles. (Observations of a victims advocate)
Ipu Avegalio Lefiti
Victim Advocate