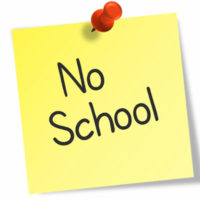 UPDATE:8:30 pm
Samoa Baptist Academy will be closed Tuesday, February 23.
Iakina Adventist Academy will also be closed tomorrow, Tuesday, February 23.
UPDATE: 8:16 pm
All Catholic schools will be closed tomorrow, Tuesday. Staff are asked to report to your respective schools at the usual time.
Director of Education Talauega Dr. Samasoni Asaeli has announced that due to the severe weather conditions and forecast by the weather station all public schools will again be closed Tuesday, February 23rd.
"We are asking all students to remain home but for all school staff and faculty to report to work as usual," said the DOEDirector.
South Pacific Academy is also closed tomorrow. Teachers are also excused from work for tomorrow and do not need to report to school.
Peteli Academy which announced yesterday it will have school Tuesday, has advised that school is now now cancelled.
Check here for updates on school notices for tomorrow.