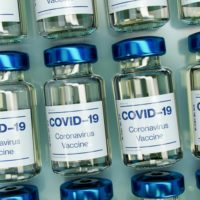 If weather permits, a team from the Department of Health (DOH) is to travel to Manu'a today to administer COVID-19 vaccinations. The Dept. of Health's Chief Epidemiologist Dr. Aifili Tufa says the team of about half a dozen is taking up to 900 doses of the Moderna vaccine. The immunization effort will begin on Ta'u and then move to Ofu and Olosega. The DOH team will be in Manu'a for one week.
Meanwhile on Tutuila, first dose immunizations which were suspended on Friday will continue today (Monday), Wednesday and Friday at the Tafuna Community Health Center
from 8:00 a.m. to 6:00 p.m.
The average number of people turning up daily at the Tafuna Community Health Center for their COVID-19 vaccinations is 1,100.
Dr. Tufa says
on March 1
st
, DOH will open a vaccination site at the Lee Auditorium to cater for those living and working in the eastern and central districts. DOH also has plans to open a second vaccination site on the west side but those plans are not yet finalized.
DOH also has a team visiting homes around Tutuila to vaccinate bed bound residents. So far 90 people in this category have received vaccines.