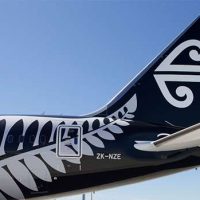 Samoan sailors who were stranded at overseas ports since the COVID-19 outbreak are now back home.
They arrived at Faleolo Airport Friday afternoon on a special flight from Auckland, New Zealand.
Samoa Observer reports that more than 100 seafarers traveled from Milan through Dubai and on to Auckland.
Earlier this week Prime Minister Tuilaepa Sailele Malielegaoi told media that seven sailors had been taken off the flight and placed into quarantine after they tested positive for coronavirus.
The sailors who are now in Samoa went straight into supervised quarantine for 21 days.