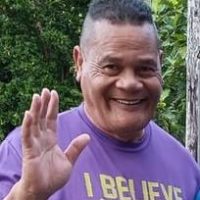 A new director has been appointed  to head the American Samoa  Council on Arts Culture and Humanities . He is Male Tiumalu who is a long time member of the Arts Council Board. He was a member of several American Samoa delegations to the Pacific Arts Festival.
His public service includes many decades as an investigator at the Attorney General's Office,
Governor Lemanu Peleti Mauga said Tiumalu shall execute the authority necessary to discharge the duties and general responsibilities as the Executive Director of the American Samoa Council on Arts, Culture and Humanities.
The most recent Executive Director of the Council was Lauagaia Mary Taufetee.
Another appointment announced today is that of Poleen Asalele as Director of the Office of Property Management.
Asalele has been an employee of the Office of Property Management for more than two decades. She has served as acting director during the absence of former directors.
Governor Lemanu has also added the name of the Dept of Interior Field Office Representative, Lydia Faleafine Nomura to the Covid-19 Task Force.
At a press conference yesterday regarding the first repatriation flight from Honolulu Governor Lemanu said they are in close consultation with Mr Nikolao Pula, Director  of the Office of insular Affairs as well as Ms. Faleafine Nomura.

ASG is requesting $5 million from DOI to go towards the costs of the repatriation flight.