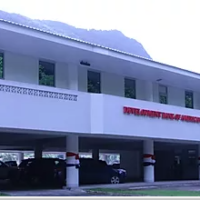 The Development Bank of American Samoa is holding workshops early next month on a home construction loan program that is funded by the U.S. Department of Housing and Urban Development .
American Samoa is awarded $693,668 for the HOME Investment Partnership Program for long-term mortgaging finance for new home construction for low income residents.
DBAS Loan Officers Vineta Holy and Samantha Salanoa said attendance is mandatory for those wishing to apply.
Only U.S. citizens and nationals and permanent residents are eligible for this program.
In other news, DBAS is currently accepting applications for the Small Business Administration's Paycheck Protection Program. DBAS is a newly approved SBA lender and is now able to help local businesses with this program.