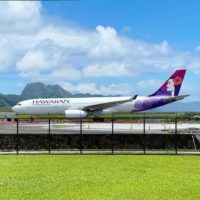 Passenger will be able to travel on the return flight of the first repatriation flight bringing home stranded residents from Honolulu on January 29.
The American Samoa Medicaid Office has announced that the flight will follow the same procedures as previous medical charters.
Priority will be given to off-island referral patients, students and US repatriation passengers.
Medicaid will accept names on a first come first serve basis and keep a wait list.
Intending travelers are asked to visit the Medicaid Office to present valid travel documents and US residency IDs to put your name on the wait list.
For questions please call 699-4777.