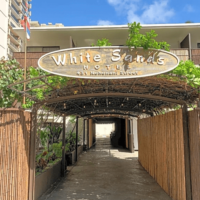 The 160 passengers approved for the first repatriation flight bringing home residents stranded off island have been notified that they will begin a ten day quarantine period at a Honolulu hotel on Monday, January 18.
The quarantine facility is the White Sands Hotel.
According to Dr Anaise Uso of the Department of Health the Medicaid Office began sending out Monday emails to the approved passengers for the first flight.
Play Audio
The travelers will again be Covid tested upon arrival at Pago Pago International Airport, then taken to the Tradewinds Hotel where they will be quarantined for 14 days.
Dr. Uso assured that security will be posted at the hotel throughout the 14 days.
The Tradewinds Hotel announced last week that it will close January 20 until further notice.
The closure notice includes the hotel, Equator Restaurant and bar and Kofe Plus Cafe.
Business tenants at the hotel are to relocate to other sites.