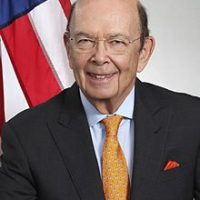 The US Economic Development Administration (EDA), is awarding a $4.4 million grant to the American Samoa Government, to support commercial fishing workforce development and economic diversification efforts.
The EDA grant, to be located in a Tax Cuts and Jobs Act Opportunity Zone, will create 50 jobs and generate $2 million in private investment.
"The Trump Administration is committed to ensuring underserved communities grow through strategic investment and innovative workforce development," said Secretary of Commerce Wilbur Ross. "This project will provide American Samoa with a fleet of commercial fishing vessels to be used for worker training and as business incubators. The project's location in an Opportunity Zone will drive additional investment to the islands."
"Jobs and development is always great news," said Congresswoman Amata. "Commercial fishing is the backbone of our economy, and fishing has always fed the Samoan people. This creative project is a real credit to the opportunity zone legislation. Thank you to Secretary Ross and Assistant Secretary Gartzke for directing this important investment right where it's needed most."
The grant will help the American Samoa Department of Commerce with the purchase of a small fleet of four modern and upgraded traditional-stylized commercial fishing vessels to support the growth of the local fishing fleet in American Samoa and an Opportunity Zone.
The project will help with recovery efforts from Cyclone Gita by allowing one vessel to function as a training platform while the other three vessels function as business incubators.
Once completed, the project will provide local entrepreneurs and fishmen with an opportunity to create jobs and small businesses in the fresh fish industry, which will support economic diversification, attract private investment, and advance economic resiliency throughout the region.