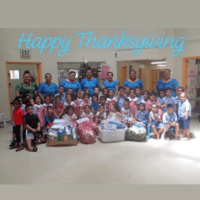 The giving part of Thanksgiving is what schools, churches, organizations, families and businesses are carrying out this Thanksgiving Day Week.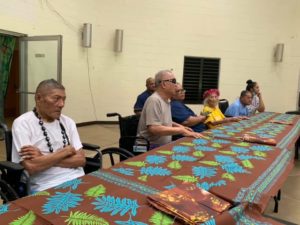 Hope House, the LBJ Hospital, Territorial Correctional Facility and struggling families are on the receiving end of works of charity by these good Samaritan groups and individuals.
Tapumanaia Galu Satele is challenging his relatives and friends to find a family that's in need and share a Thanksgiving meal by gifting them a turkey, chicken, ham or other meat to enjoy tomorrow.
He says it could be a neighbor, a family member or just any family in need. "We all have needs and we may all be struggling but there are the less fortunate that are worse off and we can always share a little."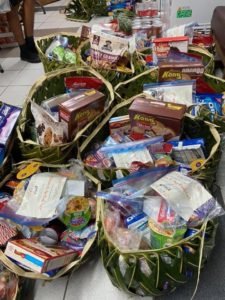 ABLE, the Agency for Better Living Endeavors, is distributing Thanksgiving baskets for those who are battling Alzheimer's or any form of dementia. A card stacked among tuna packs, cereal, chips, cookies and canned food says "It's a time for Gratitude. May you enjoy this season of Thanksgiving surrounded by aiga and loved ones. Manuia le Aso Faafetai.
It's a fitting way to wrap up Alzheimer's Awareness Month this November.