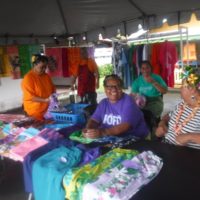 The Fofo Alataua Empowerment Mini Fair held last Saturday was so successful that the organizers and vendors have scheduled aother one on December 19th.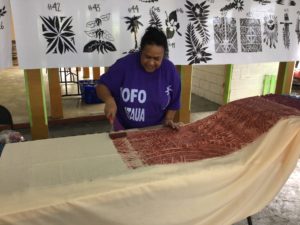 About a dozen women and men displayed plants, vegetables, fruits, jewelry, elei materials, Christmas ornaments and various other handicrafts.
Before the fair closed at noon, most vendors were sold out and several orders for Christmas presents were also placed.
Most of the women who sold their creations at the fair had participated in the Fofo Alataua Empowerment workshops which taught sewing, elei printing and other skills.
Rep. Andra Samoa said although the location of learning was Leone, "our team of women from so many villages:Fagamalo, Fagalii, Amaluia, Futiga, Fogagogo, Faleniu and Pava'ia'i.
Sone of the vendors made up to $500 form the pre Thanksgiving fair.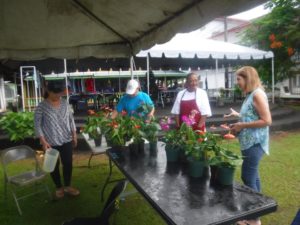 Rep Samoa thanked all the vendors, those who made purchases and those who donated in kind for the mini fair.
She said the December 19 fair will take place at the same location in Aumua, just past the Leone bridge, from 7am to 1 pm.