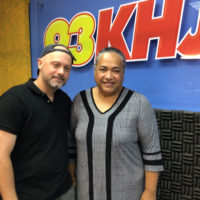 2020 has been a challenging year and a most active one for the American Samoa Chanber of Commerce, mainly due to the coronavirus pandemic.
Not only did the Chamber try to engage with the government regarding restrictions resulting from the pandemic it was also helping businesses access federal assistance made available for affected businesses.
Tomorrow the Chamber is giving time to 16 nominees for the Board of Directors to address members on what they can offer to move the chamber forward. The meeting is at 5 pm tomorrow at the Tradewinds Hotel.
Tasi Scanlon is urging chamber members to attend. Tomorrow's meeting will also discuss the Chamber Small Business Fund
Play Audio