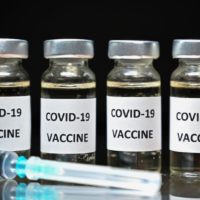 The Governor's COVID-19 Vaccination Distribution Task Force is to meet Monday to decide which of the two vaccines being approved for emergency use, Pfizer or Moderna, to recommend for American Samoa.
According to Department of Health Epidemiologist Dr. John Tufa logistics for the Pfizer vaccines are very tight.
Shelf life is only up to 20 days. And it requires storage at -80 degrees Fahrenheit.
The Pfizer vaccines are expected to be distributed from the US sometime next month.
The Moderna vaccine is not being released until early next year. Dr Tufa explained that this vaccine requires only a -20 degrees Fahrenheit storage with a shelf life of up to 4 months.
There's discussion among the COVID-19 Vaccination Distribution Task Force to opt for both vaccines and its likely that the Pfizer vaccine would be used for first responders and healthcare workers first and wait for the Moderna vaccine for the general public.
This is all at preliminary discussion stage and the plans should be crystallized at Monday's meeting.
Yesterday Governor Lolo Moliga had a conference call with Operations Warp Speed a partnership among sections of the US Department of Health and Human Services and the Department of Defense engaging with private firms and other federal agencies and coordinating among existing HHS efforts to accelerate the development, manufacturing and distribution of COVID-19 vaccines.