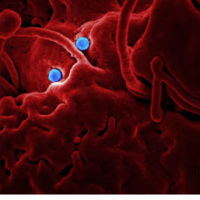 A 19-member Task Force has been appointed by Governor Lolo Moliga to prepare a plan for the distribution of a COVID-19 vaccine once one is approved and delivered to the territory,
Establishment of the Task Force was announced by Governor Lolo at his cabinet meeting yesterday at the Lee Auditorium.
In a November 17 memo establishing the COVID-19 Vaccine Distribution Task Force the governor said, "We join our nation in celebrating the projected availability of the first COVID-19 vaccine possibly available some time in December. The assumption is being made here that the initial distribution of the COVID- vaccine will be determined based on a percentage of the total population."
Lolo said it was necessary to ensure that American Samoa is ready for immediate distribution of the vaccine.
The distribution plan, he noted, should include the required infrastructure for storage of the vaccine, priority distribution policies, methods of distribution, center to distribute the vaccine, post follow up protocols to track those vaccinated and other policies.
The Task Force comprises doctors, pharmacists and nurses of the LBJ Hospital, Department of Health and the VA Clinic plus the Attorney General Mitize Jessop Taase and Chairman of the Coronavirus Task Force Iulogologo Joseph Pereira.
The co-chairs are the CEO of the LBJ Tropical Medical Center Faumuina John Faumuina and Director of Health Motusa Tuileama Nua.
Click here for the list of the COVID-10 Vaccine Distribution Task Force members
2020-VACCINE-DISTRIBUTION-TASK-FORCE