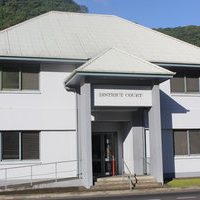 A man who allegedly stabbed a drinking friend twice with a knife has been charged with 2nd degree assault, one count of stealing and 3rd degree assault.
Samoa News reports the charges stem from an incident at Utulei Beach where the defendant, Vaitele Tala'i, was drinking beer with the victim.
The two got into a scuffle ending with the victim being stabbed in the back and stomach with a knife the defendant had in his pants.
Police also said Tala'i stole the victim's wallet.
Bail for the defendant has been set at $10,000