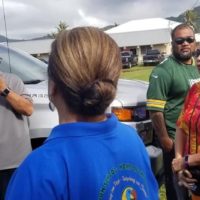 Tafuna High School gets to keep its lower campus.
KHJ News spoke with Tafuna PTA President Will Spitzenberg after a meeting with Governor Lolo Moliga, and the Directors of Education and Public Works at the lower campus this morning and he shared the good news.
Play Audio
The Tafuna PTA sent the governor a petition with more than 3,000 signatures to restore the school's lower campus which housed the JROTC Program, Arts and Applied Tech classes. It also held a wave on a stormy morning earlier this month which had Tafuna Alumni and  teachers and students from other schools participating.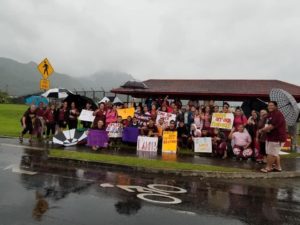 For all their support PTA President Spitzenberg thanks them on behalf of the PTA , students and teachers of Tafuna.