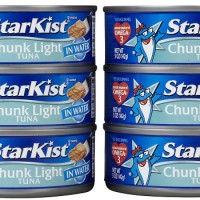 Congresswoman Aumua Amata made another attempt to convince the US Congress to renew the American Samoa Economic Development Credit which the cannery counts on to remain competitive against foreign tuna producers that export to the US.
She wrote to the Senate Finance Committee Chairman Charles Grassley and ranking senator Ron Wyden on October 14 to urge renewal of the credit this year in the current Congress.
A press release from the Congresswoman notes that the Senate has also been known to renew the credit retroactively, and both of these senior Senators remain for the upcoming 117th Congress.
Beginning with American Samoa's exceptional tradition of service in the Armed Forces, Congresswoman Amata then described the local economic impact of the cannery and 2,300 employees.
She repeats a request she made in June before the Senate Energy and Natural Resources Committee which has jurisdiction over the US territories "our sole remaining tuna cannery — two others have left for cheap foreign labor — is nearly 20% of the workforce and it relies heavily on the Section 30A tax credit. Local economic diversification cannot occur without an extension of the tax credit. This will provide time to recover from the economic downturn and plan."
Amata highlighted the support for a five-year extension by another senior Senator, Senate Energy and Natural Resources Chairman Lisa Murkowski (R-Alaska), who also received the letter, and similar bipartisan support in the House Ways and Means Committee achieved this year.
"American Samoa is hopeful the Finance Committee will support a multi-year extension which will help diversify our economy and give businesses the confidence to invest in American Samoa without having to worry about the annual expiration," Amata said. "Your Committee solved this problem for Puerto Rico and the U.S. Virgin Islands in the tax reform bill two years ago providing them with a five-year extension for the rum tax cover over, a provision which scores substantially higher than the ASEDC."
Aumua's letter also included a brief summary of the history of this key legislation beginning in 2006, reminding senators of the strong bipartisan support of past Congresses. She concluded with a call to maintain economic stability through well-reasoned tax policy.