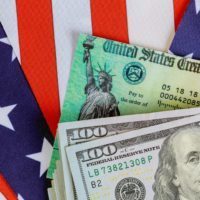 Treasury is releasing the 5th round of Economic Impact Payments or stimulus  checks which are part of the Coronavirus Aid Relief and Economic Security, (CARES) Act.
All those who filed their taxes on August 20h to Septemeber 30th should expect their stimulus checks in the mail on October 31st if you gave a valid mailing address in your  filing.
For those without mailing addresses, checks will be available for pick up at the Disbursing Office on the first floor of the Executrix Office Building in Utulei on Monday, November 2nd, 2020.
A total of $965,000 for 714 recipients will be in this batch.