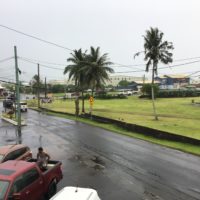 The rain will continue up to Friday, and thunder is also in the forecast but the main concern according to the National Weather Service is high surf.
Meteorologist Salu Hans Malala of the National Weather Service says the surf will be between 9 and 12 feet and this will persist until tomorrow.  A high surf advisory is in effect.
A trough to the northeast of Manu'a is moving towards Tutuila and the wet and windy weather conditions will continue up to Friday evening.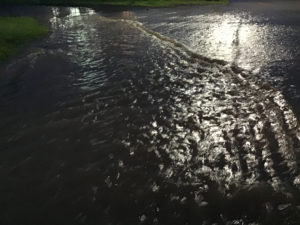 Its been a very wet month.  The average rainfall for October is 10.11 inches but as of 3pm today the rainfall count had reached 17.39 inches.