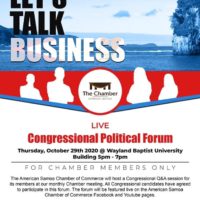 One of the three candidates vying for American Samoa's seat in the US House of Representatives, Meleagi Suitonu Chapman will be able to participate in the Lets Talk Business Congressional Forum hosted by the American Samoa Chamber of Commerce tomorrow.
Bluesky is providing the VTC link up amd 684 Media is filming the forum which will be live streamed on the Bluesky and Chamber of Commerce FaceBook pages.
Tasi Scanlon a member of the Chamber board, explains.
Play Audio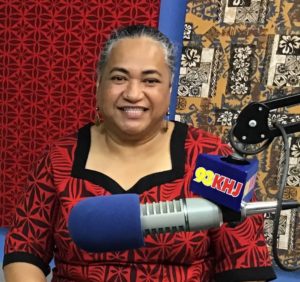 The chamber's Congressional Forum is from 5pm-7 pm at the Wayland Baptist University Building on the Fagaima Road. Only chamber members will take part in the forum which follows the chamber's monthly meeting.
Sponsors of the event are Bluesky and A&E Café.