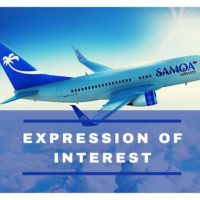 Early this week Samoa Airways circulated on Facebook a notice asking that Samoan citizens stuck in American Samoa and American Samoans stranded in Samoa register for travel on upcoming repatriation flights on the inter Samoa route.
"Interested nationals can register directly with Samoa Airways by sending through their interest," the statement said.
"Flight details and information in regards to these repatriation flights will be released once we have an approved list of nationals to repatriate and approval from the required state departments for these flights to operate," the statement said.
Travelers in American Samoa were advised to contact the local Samoa Airways office for more information.
An airline spokeswoman at Tafuna said they are trying to get a count of potential travelers but no firm dates for flights have been set as these have to be approved by the two governments.
KHJ News asked the Chairman of the Coronavirus Task Force Iulogologo Joseph Pereira when the flights would operate and he referred our questions to Attorney General Mitzie Jessop Taase, who has yet to respond.