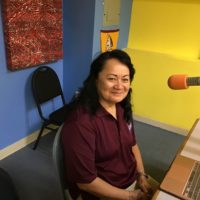 Monday's medical charter to Honolulu will be a full flight with 276 passengers.
Hawaii Governor David Ige has waived quarantine for all travelers and ha also exempted them from COVID-19 tests.
Director of the Medicaid Office Sandra King Young has emphasized that all travelers must register wth Hawaii's Safe Travel Program.
Play Audio
According to King Young more than 100 non-medical travelers who applied through the Attorney General's Office could not get on because there were no seats left.