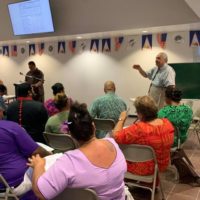 The Election Office has released the list of 41 polling places on Tutuila, Aunu'u and Manu'a where voters will cast their ballots on November 3rd.
As in past elections most of the polling places are church halls, or guest houses of village matai.
Funds from the CARES Act awarded to the Election Office were used to get the polling places compliant with coronavirus safety and health standards.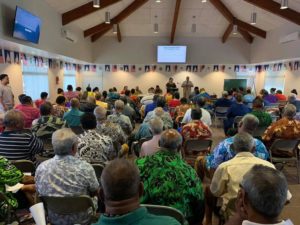 For voters of District #1, Faleasao, Ta'u and Fitiuta and District #2, Ofu, Olosega and Sili, Manu'a, in addition to the polling places in Manu'a, voters will also be able to cast ballots at the Lee Auditorium in Utulei.
Click here for the list of polling places:2020-Polling-Places092
Training for election supervisors, and poll workers, village pulenuu and district officials are also being carried out by the Election Office this week.