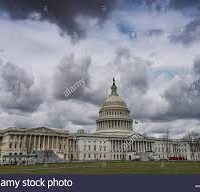 New virus relief from Washington, barring a last-minute surprise, now seems out of reach until after the November election. KHJ News Washington DC correspondent Matt Kaye has more–
The Senate first cast a symbolic vote to keep alive a GOP bid to replenish the Paycheck Protection Program that expired in August and has meant more than $12-million in loans and grants for American Samoan businesses on top of millions more in economic disaster loans.
But the move for PPP was doomed to fail with Senate Democrats intent on blocking it as part of a larger $500-billion- GOP virus relief package, later in the day.
Each side blamed the other for the stalemate.
Senate GOP Leader Mitch McConnell called it an "all or nothing" approach by Democrats to get a "far left wish list of non-covid-related priorities."
Play Audio
Top Senate Democrat Chuck Schumer countered that McConnell's moves were a "stunt" intended to give Republicans political cover, but unlikely to yield aid…
Play Audio
…referring only to the PPP part of the measure, voted first…
Speaker Pelosi and Treasury Secretary Steven Mnuchin meantime were just $400-billion apart on a near $2 (T) trillion comprehensive bill, but differences remained over testing and tracing, aid to states and cities and a virus lawsuit shield for nonprofits and businesses.
12-hundred-dollar stimulus checks key for American Samoans and other Americans were agreed on but were not part of the scaled-down Senate GOP bill.
House Democrats had passed a $2.2 trillion revised version of their earlier HEROES Act, but the Senate with many deficit-conscious Republicans never took it up.
President Trump meantime pressed for even more spending…but Leader McConnell warned the White House against a deal that would further split Republicans and interfere with another pre-election priority–confirmation of Amy Coney Barrett to the Supreme Court.