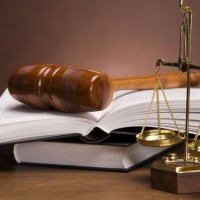 A woman shown in a video clip that went viral on social media leaving her three year old in front of a store in Pago Pago has been charged with endangering the welfare of a child and child neglect.
The mother of four, is alleged to have left her infant daughter for 15-20 minutes alone in front of the store while she went somewhere else.
The alleged incident occurred on October 17 and was captured on video which was posted on Face Book.
The video caught the attention of the Social Services Division of DHSS who contacted  police saying they needed to remove the child and her siblings from the mother's care.
Court information says the defendant, whom we're not naming to proect the identities of her children,  had two daughtera living with her and 2 sons living wuith another family.
Two social workers went with police officers to the defendant's home and explained that based on the video she and her children would be taken to the Fagatogo police station for questioning.
The mother was told that her children would be removed and she would be charged for leaving her daughter by herself in front of the store.
The defendant said she left her daughter with an adult for a few minuites to do something and she was advised that she can explain that to the court.
The 39-year old mother, a citizen of Samoa,  was arrested and charged while her children were taken under the care of Social Services.
She is being held without bail and  made her initial appearance in District Court yesterday.