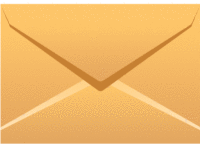 Subject: Stranded Samoan Lives Matter
Talofa President Trump,
I am High Chief Papali'i Su'a Lucia Bartley, a proud resident of American Samoa. I'm also a U. S. Citizen, Army Veteran. Mr. President Trump, I'm not sure if you knew, but for your information, our very small island territory provided the highest number of military personnel serving our great U.S.Military since we became a U.S Territory in the year 1900, until now compared to any other U.S Territories or any U.S States in the United States.
Mr. President Trump, I'm proud to say that my late father, a Catholic Catechist, Rev. Alefosio Savili Afamasaga Bartley's children including me, my brothers & sisters, our spouses, sons, daughters, uncles, aunties, nephews, nieces, altogether 23 of us have proudly served in the United States Army, Marines, Navy & Airforce and some are still serving.
Mr. President Trump, I am sorry for taking your important time since you are bombarded with a busy schedule.But I'm writing you this letter requesting your assistance in bringing home our 500+ stranded residents who are stuck in Hawaii and other parts of the United States since our local Governor Lolo Matalasi Moliga, a loyal Democrat ordered Hawaiian Airline flights to halt in March, 2020. American Samoa is the only U.S.Territory that is Covid-19 Corona Virus Free.
For your information, myself, and Honorable Representative Vesi Fautanu also our Stranded Citizen's Group called "Tagata Tutu Fa'atasi Alliance of American Samoa" have written letters to the Governor and his Task Force requesting him to bring only the stranded citizens in Hawaii and the United States on a Repatriation Charter Flights but continue to maintain border closures until there is a medicine for the Coronavirus, unfortunately, the Governor and his Task Force is not allowing any Repatriation Flights to bring our stranded citizens home for fear of the health of our local population of 55,000. About 75% of our local residents are very sick and our small LBJ hospital only has a maximum of 150 beds, it has a shortage of medical doctors and nurses because they are stranded off-island, we have an issue of limited equipment, and medical supplies.
I worked for the Dept. of Health now for almost 8 years and our Director, Mr. Motusa Tuileama Nua, is a retired Army Command Sergeant Major with 30 years of service and he was the director for the Tripler Army Hospital in Hawaii. Our DOH Director and Medical Staff already has a Strategic Plan ready to be implemented once the governor gives the OKAY to allow our stranded citizens off-island to return home. All the plans are put on hold because the Governor and his Task Force continued to say NO. Our local leaders are fearful that the Covid-19 Corona Virus may affect our very sick population.
Samoa, our independent neighbor country's Prime Minister Tuileepa Sa'ilele Malielegaoi has already brought Repatriation Flights from New Zealand and are planning to bring their stranded citizens from Los Angeles, California. The leaders of the Kingdom of Tonga and Tuvalu follow suit, unfortunately and it's an embarrassment to us Americans that our leaders in American Samoa, still didn't do anything to help its stranded citizens financially, and not even offer to have a Repatriation Flight to bring our stranded people back home.
Mr. President Trump, it's ridiculous for our Governor to authorize workers, and other people who were stranded in Samoa to enter American Samoa. Samoa are bringing their stranded citizens from New Zealand and other parts of the world that have the Covid-19 Corona Virus and yet the Governor refused to authorize his own stranded people from Hawaii and the United States to enter our borders.
Mr. President Trump, I kindly request your assistance please, on behalf of our 500 plus stranded residents to please authorize and coordinate for a Navy Ship with medical doctors and nurses to be used as a Makeshift Quarantine Hospital for our citizens in Hawaii. The Navy Ship can bring our people to Pago Pago Harbor and our local DOH Director and our Medical Staff can help while the Navy Ship is here until our people are safely quarantined and ready to be returned to their loved ones. Also requesting that the stranded citizens here can sail back to Hawaii when the Navy Ship returns.
Our people went off-island for medical appointments, work trainings, meetings and to visit their loved ones in the states and were unexpectedly forced not to return home due to border closures. Our stranded people are without financial help due to lost of jobs. Our stranded people felt abandoned by our local leaders and they are stressed out, depressed and are missing their loved ones and especially their children. One of my dear friends, a US Army Korean War Veteran went with his wife to Hawaii for his medical appointment on our last charter flight from American Samoa to Hawaii on July died recently, his wife ended up cremating him because she's stuck off-island waiting to return home with her beloved cremated husband.
Mr. President Trump, your favorable consideration regarding this very important matter will be highly appreciated. I can be reached at the above address for further information. I'm including the email of our DOH Director, MotusaTuileamaNua, should you need to connect with him.(tuinua@doh.as motusanua@gmail.com).
In conclusion, Mr. President Trump, I'm one of your Republican strong supporters here in American Samoa and we are praying and fasting to God for you to be of great health and to continue blessing you with GOD's wisdom, love, courage, strength, and guidance as you continue to lead and Make Our Country of America Great Again to benefit all American citizens. We thank you and appreciate your assistance in advance Mr. President Trump. God Bless you Mr. President Trump. We Love you.
In God We Trust.
Yours truly,
Lucia Bartley, A Very Proud U.S. Army Veteran
Cc: Governor, Lolo Matalasi Moliga
Task Force Chairman, Iulogologo Pereira
DOH Director Motusa Tuileama Nua
Honorable Representative Vesi Fautanu
Eileen Tyrell, Tagata Tutu Fa'atasi Alliance of American Samoa